Following Sven Hedin in Google Earth
During the last year I have worked a lot on an exciting new project that is funded by the Swedish Foundation for Internet Infrastructure (.SE). On behalf of the Sven Hedin Foundation at the Royal Swedish Academy of Sciences I am developing a Geographic Information System (GIS) based on Google Earth that let you explore the history of Sven Hedin's expeditions to Central Asia. This project is a part of my larger vision for the Sven Hedin Project and is closely connected to my expeditions in Hedin's footsteps. The aim is to create an innovative new form av geographical media and the first stage of the project will finish this summer.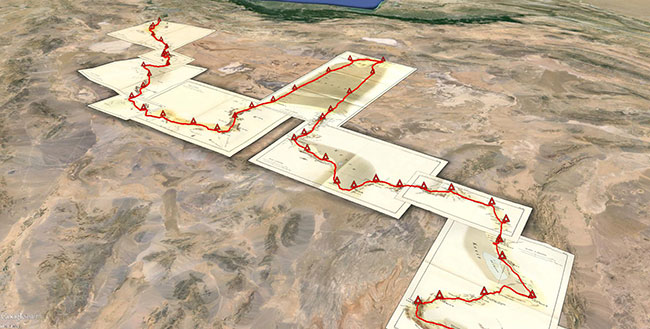 Above you can see Sven Hedin's maps over Persia (Iran) digitized and georeferenced in Google Earth. The red line is Sven Hedin's route and the red triangles are his camps, digitized from the map.